Since January 2009 we have been helping people, teams and business in financial markets develop themselves, grow their performance, produce higher profits, develop stronger returns, and improve their business and risk culture.
Our coaches, consultant and colleagues are highly qualified and experienced individuals, well-practiced at bringing transformation, and helping people, teams and businesses to raise their game.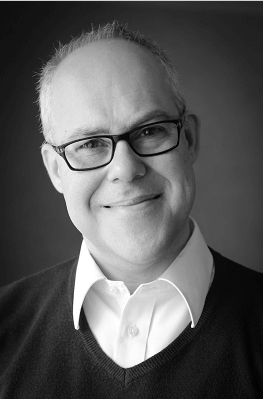 Managing Director and Partner – Senior Performance Coach, Executive Coach, Team Coach and Consultant.
Steven is our principal coach for 'One to One' and 'Team' Risk Performance coaching programmes. He brings enormous experience from having walked the walk as a trader for 25 years working for major investment banks in London.
Steven retrained after leaving the markets in 2009 and is now a highly experienced qualified coach having achieved a practitioner's diploma in Executive Coaching from the Academy of Executive Coaching (AOEC), and having trained as an Organisational Development professional applying Relational Gestalt Principles to teams and businesses.
Steven's use of powerful high-level techniques support clients to transition, change, and become more effective as a takers and managers of risk. He has considerable experience as a coach working with people and teams in Hedge Funds, Investment and Asset Management firms, Investment Banks, and Energy Trading Firms. He has produced pioneering work helping traders, portfolio managers and asset managers make extraordinary transformation to far higher levels of performance.
Steven also brings considerable knowledge of markets, risk-psychology, and behavioural finance, and has taught and lectured on the behavioural aspects of risk performance at top universities and business schools.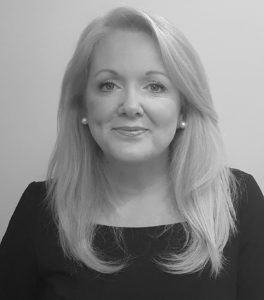 Senior Partner – Senior Psychotherapist, Personality Assessments Specialist, Performance Coach, Executive Coach.
Natasha has held key roles inside leading trading firms, and has worked with senior leaders and leading risk professionals, including Traders and Portfolio Managers at major Hedge Funds and Investment Management firms. Natasha applies cutting-edge psychometric tools to help support and empower people to overcome personal obstacles, and improve how they behave, act and make decisions in heightened risk and investment situations.
As a qualified psychotherapist, and qualified Executive Coach, having gained a practitioner's diploma in Executive coaching from the Academy of Executive Coaching (AOEC). Natasha brings an alternative perspective to her work. Her experience with senior risk professionals and managers have focused on helping them understand more about their internal drives, motivation and resistances. By exploring these factors, she can enable them to understand the key attributes which have led to past successes, and the key blockers and inhibitors which at times, and in various situations impede them from achieving their potential.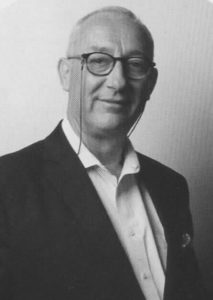 Associate – Senior Executive Coach, Performance Coach, Strategy Consultant.
Peter is one of the world's leading Executive and Trader and Investment Performance Coaches and has been highly influential in extending coaching into the risk sphere. Prior to becoming a coach Peter was Global Head of Corporate Strategy at BZW, the forerunner to Barclays Global Investors.
Peter went on to retrain in psychology with the London Gestalt Centre, as a coach and a Gestalt Process Consultant. Peter has gone on to develop several internationally recognised motivational techniques and models of strategic developmental behaviour. His coaching methods provide clients with fresh insights into how they can manage themselves, their bosses, colleagues and clients particularly around change and transformation.
Over a 20-year coaching career Peter has worked with senior risk professionals at leading investment banks, hedge funds, fund management, and private equity firms. Amongst his clientele includes some of the world's leading hedge fund owners, CEOs and CFOs of major Global Investment Banks and FTSE-100 companies. Peter has also been instrumental in establishing powerful coaching development programmes with the Academy of Executive Coaching (AOEC).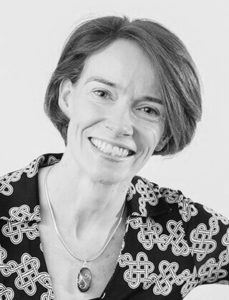 Associate – Senior Executive Coach and Consultant, Hedge Fund Consultant, Performance Coach, Biometric Feedback Expert.
Grainne spent 10 years working in the world of Hedge Funds in London and New York. As a coach, she has worked with many high performing individuals, including CEOs, Executive Board level directors and leadership teams at major Financial market organisations.
Grainne's approach is built around traditional conventional coaching practices, allied with application of neuro-biological analytical data, and powerful consulting tools. Key to this is the use of Heart Rate Monitoring and Hormone analysis to help understand how individuals cope and manage with stress and anxiety. These powerful processes reveal new insights which help individual to understand the unconscious influences which impact how they perform and manage in their work.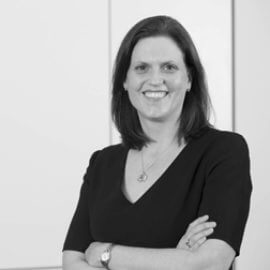 Associate – Systemic Team Coach, Executive Coach, HR Consultant.
Hilary has over 20 years' experience within the commercial sector as a professional HR & People Director, sitting on Executive Teams, Management Boards and Transformational Steering Groups within International branded businesses. Hilary has brought her considerable expertise to the financial risk sector, where her different perspective on business provides new and valuable insights to a sector which rarely looks outside its own world.
Hilary developed as a systemic team coach with the Academy of Executive Coaching (AOEC) and CRR Global. She is able to facilitate team and organisational performance improvement by coaching the team and the system to work more effectively and constructively together. Her work as a Team Coach is far more powerful than other forms of traditional team or group development, producing real, meaningful and sustainable change and transformation.
Operating at executive level and across diverse operating business units, she has proven success of executing business strategy through people, and assuming accountability for improved performance and efficiency. With natural EI ability, outstanding communication skills, and leadership authority she makes things happen with a sense of purpose and energy.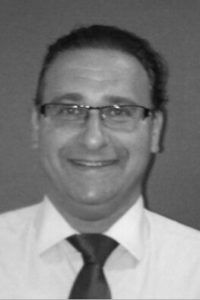 Associate – Executive Coach, Sales Coach, Training Specialist.
Allen spent over 30 years working in and around Investment Banks, including stints at NatWest, Banca Della Svizzera Italiana, SG Warburg and over 20 years at HSBC in various roles within Global Banking and Markets.
In 2006 Allen moved into a learning and development role within the Investment banking arm of HSBC, becoming a highly accomplished and experienced Trainer, Facilitator, Executive Coach and Learning & Development Consultant.
Allen qualified as an Executive Coach through the Academy of Executive Coaching (AOEC). He has devised his own unique coaching model which has successfully embedded long lasting behavioural change into a diverse and broad set of clients from banking and beyond.
More recently Allen has developed a powerful niche developing people's capabilities in sales roles. His work in this area has been the catalyst for some extraordinary improvements in the performance of key sales people at leading firms across the globe.
Sign up to our Alpha R Cubed Newsletter